Saturday, April 3rd, 2010
is sent to 6,461 Philadelphla residents.  Subscribe or Unsubscribe paul5glover@yahoo.com
HOW TO GET A GREEN JOB
1.  Learn about green jobs.  Also at Google and YouTube.
2. Green your résumé
3.  List yourself among jobseekers in Philadelphia
4.  Meet green employers.  See EVENTS section below– 35 in April.  Introduce yourself and seek an interview.
5.  Meet fellow green jobseekers then start a business or organization.
NEW INFO SHEET: GREEN JOBS IN PHILADELPHIA PWIB survey of Green Job Sectors in SE PA, and Projected Green Job Growth. The Philadelphia Workforce Investment Board has produced a one-page information sheet on green job sectors and projected green job growth in Southeastern Pennsylvania.
PHILADELPHIA GREEN JOBS HAVE INCREASED 446% since July 2008 according to according to listings at Simply Hired.
PHILADELPHIA AREA GREEN JOB CONNECTION on LINKEDIN
PHILADELPHIA ECOLOGY JOBS (mostly professional, engineering or scientific) careerjet job search engine and environmental jobs
BUSINESS UNITED FOR CONSERVATION (BUC) seeks proposals to connect "local companies that provide conservation and pollution mitigation services," to streamline Philadelphia job growth.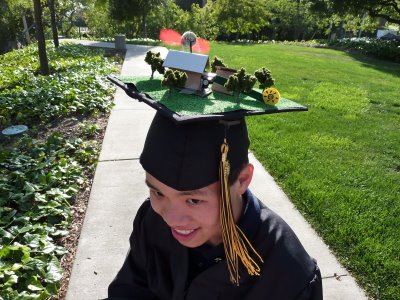 MORE THAN 1,000 PHILADELPHIANS HAVE OFFERED OR REQUESTED JOBS AT GREENJOBSPHILLY.ORG —"I am a recent graduate from Maxwell education group solar training school. A twelve week program five days a week eight hours a day where we learned how to install, design, wire, sell, and estimate solar pv systems in a variety of applications. Im looking forward to working and learning and eventually stating my own company that would focus on inner city projects and row homes for. Keep prices affordable and maybe function as a non -profit."  Dominic Lepore TECHNICALLY PHILLY GREEN NEWS
PHILADELPHIA GREEN ZONING
PENNSYLVANIA INSULATION FACTORY nearby in Allentown, can be model for Philadelphia manufacture and employment that reduces heating/cooling costs.
______

MONEY BUSINESS
GENPHILLY "We want to help our generation start thinking about what type of city WE want to get older in."  seeks to: Cultivate & support the next generation of leaders in aging & related fields, promote an Age-friendly Philadelphia (embracing people of all ages, where one can live their entire life) PHILADELPHIA HEALTH ALLIANCE LISTSERVE
PHILADELPHIA RECYCLEBANK
RE-STORE OF PHILADELPHIA SEEKS NEW OWNER. "There is great potential for growth in the variety of products offered as well as the size of the pieces."  Current mailing list 3,300.  Value of inventory $175,000.  Linda Mellish 215 634-3474 PAY LOWER MORTGAGE AFTER FORECLOSURE NYT article.  City Life shuts down Boston foreclosures
PHILADELPHIA LABOR JUSTICE RADIO: follows Temple strike.  The Bills are Too High
PENNSYLVANIA SUES TO PREVENT HEALTH REFORM: —VIEWS OF HEALTH REFORM LAW: FAVOR: Pennsylvanians will enjoy more stability OPPOSE: The Health Care Hindenburg Has Landed FAVOR: MOVEON: OPPOSE: PNHP
SAVE THE INTERNET
______

ROLLING AND STROLLING
500 NEW BIKE RACKS will add to 1,400 already installed.  Request one free at your business by 4/7:  click on "Bike Racks" located under the heading "Other. —1,800 
BIKE LOCKS TO BE INSTALLED ON PARKING METERS FIXING SIDEWALK?  GO
PERMEABLE Pennsylvania Aggregate & Concrete Association recommends —
RUBBER SIDEWALKS SAVE TREES
—PHILADELPHIA WATER DEPARTMENT LETS IT FLOW.  Instead of spending millions rebuilding 1600 miles of pipes they'll replace lots of concrete and asphalt with permeable pavers, rain gardens, and mini-wetlands.  This puts storm runoff into the ground instead of sending poop into our rivers.
BICYCLE COALITION ON FACEBOOK
DELAWARE VALLEY BICYCLE SURVEY
______

FEEDING OUR FUTURE
GREATER PHILADELPHIA FOOD SYSTEM STUDY This magnificent new report by the Delaware Valley Regional Planning Commission http://www.dvrpc.org plants seeds for a more sustainable food system. Even while prime farmland is being lost to sprawl in our region, more land is being farmed, there are more farms, and farms are smaller.  The study evaluates the 100-mile radius Philadelphia "foodshed."  It examines food supply issues such as agricultural production trends, natural resource constraints, food origins and destinations.  DVRPC is now working on a policy plan set to be released this summer that will use the results of the study to create a vision and identify recommendations for a more sustainable, resilient, and healthy food system for Greater Philadelphia.  See also 
WHERE DOES PHILLY'S FOOD COME FROM?
2010 PHILADELPHIA LOCAL FOOD GUIDE by Fair Food and Grid Magazine lists all Philadelphia sources of locally grown produce, meats, poultry, dairy, eggs, and value added products.  Reserve  ad space by April 26 alex@gridphilly.com
PENNSYLVANIA HEIRLOOM SEED SAVERS CLUB "A person or family becomes a member for only $2 and then can get seed from other members. We can build up a nice variety of heirlooms and offer them to Pennsylvanians.  In time, seed saving from PA grown strains adapts them to the climate and pests."
TEENS 4 GOOD STARTS URBAN FARM IN FAIRMOUNT PARK.  This youth-run produce and nutrition business transforms vacant land into urban gardens. The Carousel House is the eighth food growing site that Teens 4 Good has created since its inception in 2005. They improve access to healthy food and create meaningful jobs for at-risk youth.  "This new farm advances the goal of helping teens realize that they have the power to create their future and change their community for the better," said Diane Cornman-Levy, Executive Director of Federation of Neighborhood Centers.  Some of the food grown will be sold at a local ShopRite owned by Brown's Family Superstores."

PENNSYLVANIA WOMEN'S AGRICULTURAL NETWORK
FAIRMOUNT PARK FARM BUSINESS PARK City of Philadelphia invites proposals for "operating and managing sub-acre commercial, chemical-free farming plots at Manatawna Farm," Spring Lane. Intended to "foster sustainable, urban agricultural businesses in Philadelphia and further the growth of a regional food system."
—Furthers the Philadelphia Food Charter promoting City-owned spaces for urban agriculture.  Request for Information on web by 4/22
SLOAN STREET GARDEN seeks help to preserve land
VILLAGE OF THE ARTS PARTNERS WITH
PHILADELPHIA ORCHARD PROJECT (POP) —POP in USATODAY
—VOTE FOR POP FOR $15,000 GRANT.   That's about 200 fruit trees.
—Host a House Party for POP "You would invite and feed friends, neighbors, relatives, colleagues. POP sends a representative to talk about orchard planting in Philadelphia."   Donations tax-deductible
______

EVENTS
4/6 SOCIAL ENTREPRENEURS, THE SOCIAL WEB AND SOCIAL CHANGE, Jenkins Law Library, 6pm.
4/8 SOCIAL ENTREPRENEURSHIP CONFERENCE: The Impact of Design on Sustainability.  "Philadelphia region designers, artists, entrepreneurs, students, and business professionals explore how creative design and innovative new business ideas can work hand-in-hand to shape an eco-friendly future."  8am-12pm, Temple University, Howard Gittis Student Center, Room 200, 1755 N. 13th St. Online registration ends 4/6.  Free for students and Temple faculty/staff & $20 for professionals! britto@temple.edu
4/8 PASSIVE HOUSE STANDARD EDUCATIONAL EVENT, Infusion Coffee & Tea Gallery, 7133 Germantown Ave, 6:30-8:30pm.  $10 for SBN members, $15 non-members. RSVP "Passive House Standard is an energy-centric building certification that approaches zero energy use. Applicable to new and retrofit, commercial and residential.  Many Philadelphia buildings are not eligible for LEED or Energy Star."
4/8 BACK TO THE COMMUNITY: MAKING SYSTEMS WORK FOR REENTRY conference 8am-3:45 p.m., Rutgers University Law School, 217 North 5th St., Camden, N.J. "Join local, regional and national leaders for a discussion on how government agencies and not-for-profit programs can better serve those on parole or probation as well as the communities and families to which they return." Kristin Walker at 856-225-6325.
4/8 CAREERS FOR AN AGE-FRIENDLY PHILADELPHIA, United Way, 17th/Parkway, 5:30-7:30pm.  RSVP "Philadelphia has the highest proportion of people over 60 among the ten largest U.S. cities."
4/8 FROM CONCEPT TO CUSTOMER: MANUFACTURING IN PHILLY Art Star, 623 N 2nd St.   5-7pm, Overview of manufacturing process here in Philly.  Emily Yoder EYoder@empowerment-group.org
4/9 COMPOST CONFERENCE considers "the current state of composting in the Delaware Valley. With a focus on new developments in food-waste composting practices."  Keynote speaker Will Allen, winner of MacArthur "genius" prize.  of Growing Power, 8am-3pm, International House, 3701 Chestnut St, Fee: $30 includes lunch, Preregistration required . No tickets at door.  Full agenda 4/10 GRID MAGAZINE'S FIRST BIRTHDAY PARTY, Yards Brewing, 5-8pm, 901 N. Delaware
4/10  NATIONAL ASSOCIATION OF RAIL PASSENGERS TRI-STATE MEETING.  Temple University Center City, 1515 Market St., Discussion of matters affecting Pennsylvania, New Jersey, and Delaware, and special tour of SEPTA's rail and transit control center. Registration $25.00 incl lunch.
4/10 POP NURSERY WORK DAY, 2:30pm.  Weavers Way Farm at Awbury Arboretum, Germantown.  Help to pot plants and spread mulch at POP's nursery yard.  directions. 4/10 COOL ROOF LAW PUBLIC HEARING, 1pm, City Hall room 400.  Law would require energy-saving white reflective roofs on some buildings.
4/11 PENTRIDGE ORCHARD PLANTING, 1pm.  Pentridge St between 49th & 50th, West Philadelphia.  Help kids at Pentridge Children's Garden plant figs, kiwis, currants.  RAINDATE: 4/17 @ 1pm 412 EASTERN PENNSYLANIA PERMACULTURE GUILD hosts speech by David Jacke in Kimberton. 4/13 ENTREPRENEURS' FORUM "dedicated to helping grow your business through networking and educational events." 5:30-8:00pm, The Federal Reserve Bank, 7th & Arch Streets, Voluntary $10.00 Donation
4/13 FREE MOVIE: FOOD, INC. 48th & Baltimore (Calvary Church), 7pm,  "The radical changes in the food industry in the United States in last 60 years and the resulting increase in food contamination and other dangers to public health are examined in this provocative documentary."  94 min. 4/14 PHILADELPHIA URBAN FARM NETWORK 4905 Cedar Ave.  pufn@googlegroups.com
4/15 GUBERNATORIAL FORUM ON URBAN SUSTAINABILITY, Academy of Natural Sciences, 19th St & Benjamin Franklin Pkwy, Reception: 6-6:30pm, Program: 6:30-8pm, RSVP required
4/16-18 GOGREEN EXPO in Oaks, PA.
4/16 SHARE ORCHARD PLANTING & WORKSHOPS, 12:30pm, 2901 Hunting Park Ave.  Event includes a tour of SHARE and the Common Market, workshops on composting and permaculture, and lots of new orchard plantings!  RAINDATE: 4/29 @ 12:30pm
4/17 EARTH DAY FESTIVAL & FLEA MARKET, Clark Park
4/17 PENNFUTURE WATERSHED WORKSHOP: Bold Action to Protect Water Quality in Philadelphia and Beyond, Friends Center, 9am-3pm.  Register 4/17 ROXBOROUGH ORCHARD PLANTING, 10am, 8230 Ridge Ave.  Help plant berry bushes at Roxborough Presbyterian Community Garden.  RAINDATE: 4/18 noon
4/19 ENTREPRENEURSHIP WEEK LAUNCH PARTY, World Cafe Live, 3025 Walnut, 5-7pm. "A partnership with Handmade Philly, this lively event features food, music, and opportunities to purchase goods from local artisans and producers."
4/19 GUBERNATORIAL FORUM ON ON THE FUTURE OF PENNSYLVANIA'S WORKFORCE AND ECONOMY. National Constitution Center, 6-9pm, 525 Arch St.  Free, but space limited. Register 4/21 SEPTA BUDGET HEARINGS for FY2011-2022.  11am-5pm, SEPTA Board Room, 1234 Market St.  Comments may also be sent to operatingbudget@septa.org.  FARE INCREASES
—DVARP says: "Since they weren't successful in eliminating them in 2007, SEPTA wants to raise the price of transit transfers again, and kill them off gradually.  This is a bad idea, especially since it discourages intermodal travel, encouraging people to take long inefficient bus rides instead of using the more efficient rail mode for the trunk-haul part of their trip.  If SEPTA gets its way, transfer fares will have gone up 150% in the past ten years."
4/22 PROJECT LIVING ROOM ROOFTOP GARDEN PARTY for urban agriculture. Gershman Y Building, 401 S. Broad St, 5-7pm.
4/22 GREENFIELD ORCHARD PLANTING 10am, 23rd & Sansom.  Help students put the finishing touches on last fall's orchard planting.  RAINDATE: Friday, 4/23 @ 10:15am.
4/22 GROWING MINDS ORCHARD PLANTING 4pm, 58th & Lindbergh, West Philly. Join students of Richard Allen Charter School in expanding their orchard . RAINDATE: Friday, 4/23 @ 4pm
4/22 IMAGINING PHILADELPHIA'S FUTURE: THE PLANS AND THE REALITIES, 6-6:30pm: reception; 6:30 - 8pm: program
4/22 EARTH DAY BENEFIT for ENERGY COORDINATING AGENCY, Pyramid Club, Mellon Bank Tower, 1735 Market St, 52nd fl, 5:30-8:30pm.  "Dancing, great food, auction featuring Philadelphia's green businesses." 215 609-1024 Purchase tickets
4/23 VILLAGE OF ARTS ORCHARD PLANTING 10am, 2512 N. Warnock St.  Help plant a new community orchard. A great chance to see how the Village has transformed this North Philly neighborhood!
4/24 RAY OF HOPE FUNDRAISER: creating green jobs for ex-offenders, rehabbing low-income housing 5858 Castor Ave, 6-10pm.
4/24 EARTH DAY OF SERVICE AT THE PAUL ROBESON HOUSE, 9am-5pm, 4949 Walnut St.
4/24 UNITED COMMUNITIES ORCHARD PLANTING 10am, 8th & Emily, South Philly.  Global Youth Service Day prepares and plants new orchard as well as other garden and cleanup.  Organized by  United Communities Youth Leadership Council and Teens 4 Good.
4/25 TEMPLE BETH AM GREEN FAIR 971 Old York Rd, Abington, Missy Gurmankin 805-8962 Noble Station, 10:30am-2:30pm
5/1 FRANCISVILLE ORCHARD PLANTING 10am, 815 Perkiomen St,. Help folks from Francisville neighborhood expand their orchard with peach, apple, and fig trees. RAINDATE May 2 @ 2pm
5/8 EVELYN SANDERS ORCHARD PLANTING, 10am, 3016 Percy St.  Help the residents of the Evelyn Sanders community expand their new orchard space. RAINDATE: May 9 @ 1pm
5/15 WOODFORD ORCHARD HARVEST FESTIVAL,10am NW of 33rd & Dauphin.  Celebrate the strawberry harvest at the Strawberry Mansion Children's Orchard.  Help cleanup and planting, eat grilled gardenburgers, take tour of historic Woodford Mansion.  RAINDATE: May 16 @ 10am.
5/16 INTERFAITH GREEN FAIR: MAKE THE CONNECTION BETWEEN VALUES & ENVIRONMENT, 1-5pm, MISHKAN SHALOM, 4101 FREELAND AVE (Shurs Lane & Freeland, Manayunk)
5/22 KINETIC KENSINGTON SCULPTURE DERBY NET TUESDAYS by PHILLY NETSQUARED gathers techies who are "remixing Philadelphia for social change." INLIQUID ARTS CALENDAR
______

YOUR LETTERS
"Thanks for the note on the Logan neighborhood and the removal of 997 houses.  A house my grandparents had lived in was one of the first to collapse - ironically, the other half is still there.  there may be trees there yet, but we'll have to see.
—"i've tossed seeds onto the edges of several blocks  -  it didnt look as if they had taken.  maybe sprinkle some wild flower seeds this spring- see if they do better.  Or perhaps should toss out some cherries.  When i was a vry young kid, we had an apple tree in the backyard and we were able to pick the fruit of a peach and an cherry in an adjacent property. our house had supposedly been a tenant farmer's house of a house on 10th St."  –Ray Tumarkin
—[REPLY]  There are so many stories of loss there.  Your grandparents' half house is a rare survivor.  I've proposed Logan Orchard and Market (LOAM), to fill the 35 acres with orchard, farmers' market, flea market, food processing center, green skill center, and recreation fields.
——
"Wow, this edition of Green Jobs Philly is packed full of some really great stuff. Thanks for keeping an eye on so many things and then passing the information along. I enjoyed your article "Fresh Cash for Philadelphia" in the Daily News as well. Feels like your momentum is building with the nice weather!"  –Angela Norris, Studio 34 Co-founder Studio 34 Yoga
—[REPLY] This newsletter is a tribute to many lively Philadelphians.
——
"I am an accountant.   Where do I fit into this picture?   Are the any 'green' accounting jobs?"  –Marc
—[REPLY]  Yes indeed!  Green accounting is central to moving money, law and culture toward green cities.  Today there are 51,000 Google hits for this term, including eoearth.org/article/Green_accounting.  See also greenaccountingjobs.com I've proposed the Philadelphia Regional & Independent Stock Exchange (PRAISE), to gather capital for ecodevelopment, http://www.greenjobsphilly.org/static_praise.php and the Securities and Ecologies Commission (SEC) to measure green progress here.
——
"I was wondering if you knew any engineers that I could contact for help constructing an Earthship in Philadelphia."  –Rashida Ali-Campbell —[REPLY] A great use of engineering talent.  Let's announce it here.
——
"My role at the Philadelphia Youth Network is to design and manage occupational skills training programs that lead to some industry-recognized credential. PYN would like to include green job training as part of our occupational skills pathway, but I'm struggling with identifying training entities (other than the ECA) that offer green jobs training, particularly in the energy sector. Do you know some training institutions we might be able to partner with for a reasonable price?"  –Temwa Wright
—[REPLY}  See the youth section of October 2009 edition of Green Jobs Philly News  Because there are so many thousands of unemployed young adults, we need to create our own training programs.  College degrees are not required for either teaching or installing simple energy conserving technologies.  Such tools can be manufactured with little start-up cost.  They'll employ neighbors to reduce costs of living.
------
"I am a manager of Community Initiatives at the United Way of Southeastern PA. I am also currently enrolled in the Philadelphia Urban League's Leadership Forum and my group has been set with the task of developing a career day at a local high school that focuses on green jobs.  The goal of this day would be to focus on exposing students to green collar jobs-- opportunities for work or study (colleges, trade schools, companies with internships, etc) and enrichment  programs that can help that students become ready for college or career opportunities. We hope to have this day scheduled before the end of the school year. ---"I have researched a general overview of the green jobs market  which has a generous focus on training low-wage/low-skilled adults for the green workforce however  I just wanted get your scope about green jobs and youth, if you have one.  Specifically, if there is any need from the green jobs market perspective to youth?  Are you aware of or working on any initiatives similar? If so where we might we be able to forge some partnerships, etc. How might a group such as mines put on a career day for high school students around this issue?"  --Vonetta Robinson
---[REPLY] "Youth are an important part of the green jobs movement.  There are several green youth programs in Philadelphia, and many nationwide.  Apprenticeships, employment, and many programs pending.  Main categories: passive solar tech (neighborhood-based green tools), insulation, gardens and orchards, deconstruction (as distinct from demolition), etc.  Visit Green Jobs Philly News, search keyword "youth."  Search especially the October 2009 edition and earlier
——
"It is great to see the newsletter again.  It is a valuable one-of-a-kind Philly resource."  –Scott Kramer, Greener U Consultants
——
"Was wondering if you would be interested trying to get an urban sustainable agriculture class together through Temple University's Environmental Studies department.  There are plenty of spots that could be used for planting. I am really interested urban crop cultivation, and i am currently taking a sustainable food crops class at Ambler, but Ambler is far, and horticulture classes don't offer CLA major students the CLA credit they need to graduate. "  –Emily Gleason
—[REPLY] This would be a very practical expansion of Temple's curriculum.  I'd suggest it be taught by an actual urban farmer, covering benefits, urban land history, vacancy, ownership, land reform, political and cultural considerations, soil conditions, soil building and remediation, integrated pest management, infrastructure, marketing, sales. Urban food justice and food sovereignty would be key themes: transferring ownership of food systems to city folks who farm and who eat.
——
"Philly at the grassroots level has a tremendous green consciousness.  Just today I joined Greenjobsphilly so potential editorial consulting clients know how to reach me.
—"However, the city itself is extremely screwed up and ineffective. It is at least aware of sustainability issues — we have a sustainability coordinator at City Hall for what that's worth.
—"I'm coming to the conclusion that what really needs to happen is that the LEAST green cities need to sprout grassroots and entrepreneurial initiatives so the city governments will follow."  –Spencer
——
"Gracias por los envíos de estas noticias buenas, espero verte pronto."  –Polo
——
"I've appreciated reading your website and the wealth of information regarding the Philadelphia Regional & Independent Stock Exchange (PRAISE). I too am greatly interested in local stock exchanges and have been studying these efforts for my finance class. I was wondering if you could shed some light on levels of risk for investors. I would hypothesize that there is less risk in a local stock exchange as opposed to the NYSE or NASDAQ, but I can't find much material support that hypothesis"  –Matt Allan
—[REPLY] Properly managed local stock exchanges, rooted in the community and bound by clear standards, should have less investment risk.  And we would not invite people to invest more than they can afford to risk.  Since PRAISE has not yet begun we have no track record, no basis of comparison.  We'll try it out and see what happens.  That's how everything has begun.  Your suggestions are welcome.
——
"A friend of mine is on the Green Jobs Philly e-mail list, and I would like to subscribe as well. I am an architect living and working in Philadelphia and interested in sustainable design."  –Michael Martella
——
"I am a member of a group of City Planning students at University of Pennsylvania that is developing a plan for Logan Triangle this spring for our graduate workshop.  The Redevelopment Authority is our client for the project.
—"Our team was tasked with developing an environmentally-based, sustainable use for this 35 acre site in Lower North Philadelphia. We are now looking at what possible institutions could serve as partners for the uses developed on the site for using Logan Triangle as a green-industry job training site or research/educational site for green industries (renewable energy–solar panels, biochar, etc.). I thought that you would be a great resource as we continue to develop our plan for this area, especially with your knowledge of what is happening in the green industry realm in Philadelphia."  –Bennett Hilley
—[REPLY]  Several weeks ago I gave a talk about green jobs at the monthly meeting of the Logan Olney CDC. I recommended that they create the Logan Orchard and Market (LOAM), since they sit beside 35 vacant acres which the City has recently declared unbuildable.  This would provide food and jobs, teach skills, bring people together to share abilities.  The orchard can connect to a farmers' market and flea market.
—Fruit and nut trees can be planted on contaminated soil.  Typically they'll bring contaminant part way up the trunk but yield healthy fruit.  Soil tests need to be conducted to determine heavy metal content in the fly ash.
——
"Thanks for all your work - we met at Mishkan Shalom. Some of the links here give HTTP 404 error messages (page not found). I am looking for ways to induce my landlord to do something to my own drafty, non-solar house. Can you send me a link that would help?"
—[REPLY]  "Thanks for heads-up about broken links.  They seem to work in the web edition.  I'll double check the email edition for corrections hereafter.
——
"As a consultant that works with local governments, I'm encouraged that Philadelphia is making major in-roads on sustainability. Considering that they are starting with a very old, industrial-based city puts them a bit behind from the start.  The city has the second-highest number of green roofs in the US, there is a farm-to-city program, an office of sustainability, a walkable footprint, recyclebank, GRID magazine, urban gardens, in development: 400 new jobs at the solar manufacturer opening at the old navy yard, an energy retrofit program and stormwater reduction program… the list goes on.
—"With a federal 25% RES, Pennsylvania could expect to see renewable electricity supported job growth between 17,300 and 20,000 jobs by 2025. Specifically for solar energy Pennsylvania could see 1,000 to 2,000 more solar-related jobs by 2025 and between 6,000 to 7,000 more wind power related jobs."  –Nancy Schneider, Sustainability Consultant
——
"Outstanding collection of material!!"  –John Sorrentino, Environmental Economist, Temple University
——
"I live in Chester County. Can you point me toward any news or information regarding Green Jobs activities in Chester County?"  –Darryl Cox
—[REPLY] West Chester University Sustainability Council should have leads.  See also Chester County Economic Development Council's Smart Energy Initiative.  They do clean energy job training programs.  Check this source. From your local newspaper Green Job Search focuses on Chester
—Also, Chester County Library hosted in March: 'You and the 10 Best Green Jobs for Now' in February.  Announcement: "Do you want to find the green job of your dreams?  The U.S. economy isn't what it used to be, and old jobs are becoming old hat. But new technologies and shifting priorities are creating opportunities for job seekers, especially if you want to make a living while leaving a lighter footprint on the planet."  Contact Dawn Mazzone 610-280-2624
——
"I had the opportunity to visit your site/s – nice work you're doing out there.  I have forwarded  greenjobsphilly.org to a couple of acquaintances as a resource to list their green services.  Please keep me in mind for anyone who is looking for executive level assistance growing their business." –John Katrina
DONATIONS TO GREEN JOBS PHILLY
are TAX-DEDUCTIBLE
Community Health Collaborative, 140 W. Sedgwick St, Philadelphia PA 19119
GOT NEWS?  Send to paul5glover@yahoo.com
Bookmark and Share
Copy HTML:
If you like this then please subscribe to the
RSS Feed
.