Monday, June 14th, 2010
This newsletter is sent monthly to 6,951 Philadelphia residents.
Suscribe or unsubscribe: paul5glover@yahoo.com
GREEN TRAINING
"I WANT A JOB IN THE NEW GREEN ECONOMY!" The "commencement walk" from City Hall to Senator Bob Casey's office (6/10) delivered petitions from young people and students concerned about their future and the future of the American economy.  "Students and recent graduates face a turbulent economy that will provide little opportunities for jobs and success. Innovation and implementation of renewable energy is an exciting and viable solution; clean energy will create 2 million new American jobs and protect our environment!"  Sara Milner smilner@cleanair.org
BUILDING EFFECTIVE GREEN ENERGY PROGRAMS IN COMMUNITY COLLEGES: new report by Workforce Strategy Center.  Download from top of list.
—PENNSYLVANIA'S WORKFORCE: THE ROLE OF COMMUNITY COLLEGES
FOX SCHOOL OF BUSINESS SUSTAINABILITY MINOR "sustainability will continue to dominate business practice in the forthcoming decade. Business leaders will incorporate three pivotal elements into their decision making – economics, the environment; and the social good. For the students in the Fox School of Business these topics are becoming increasingly relevant to our future."  Required courses: Corporate Sustainability, Environmental Law, Sustainability on the Ground.  Elective courses:Social Entrepreneurship, Business Ethics; Energy, Ecology & the Economy; Marketing for the Sustainable Enterprise. srbonline.org
BOOK REVIEW: GREEN CAREERS FOR DUMMIES, by Carol McClelland, PhD.  This is an efficient introduction to preparing for and finding green work.  Whether corporate, nonprofit or small business, these guidelines help plug us into the fast-growing green economy.  McClelland notes specific green industries, their current status, sample jobs, paths to explore and ways to connect.  Essential themes not emphasized are mutual aid systems, consumerism, greenwashing, and living simply.  She does, however, note that people are more adaptable to the new economy to the extent we're "not committed to the status quo."http://www.greencareercentral.com
JOURNAL OF SUSTAINABILITY EDUCATION
WORKREADY PHILADELPHIA: "WHO GAVE YOU YOUR FIRST BREAK?"
FRATER HERU INSTITUTE on Facebook
THE INTERNSHIP INSTITUTE (Newtown, PA) CRITICISES DEPT OF LABOR FOR NEW RULES RESTRICTING INTERNSHIPS "the U.S. Department of Labor (DOL) has effectively told youth and students – the very core of the Obama "change" movement – internships are effectively over. In its over-zealousness to "regulate" the corporate use of youth and students, the DOL has put a chill on the future of internships."
JOBS NOT JAILS: South Philadelphia EPIC Stakeholders helps everyone find employment, including those with criminal records.  Free cell phone and email account for all applicants.
—Next EPIC Meeting 6/10, 5pm-7pm.1920 South 20t.  Glenn Wrighten 215-468-6111 ext.25
PATCH ADAMS FREE CLINIC AT PHILADELPHIA is organizing, will include green jobs training.  This is the first clinic authorized in his name.   Needs volunteer web designer/s, land, doctors, healers, clowns!   paclinic@yahoo.com Facebook.  They seek votes for $25,000 seed grant.
______
SPREADING THE WORD
PHILLY BLOCKS ON FACEBOOK
MEGAWORDS MAGAZINE "has a simple purpose: to document our surroundings, experience, to have a voice free from the noise of commercialization and competing novelties, and to create an open and active dialog…"
SELF-SUFFICIENCY STANDARD FOR PENNSYLVANIA 2010-2011 shows that the livable wage is far higher than poverty level.
—Pathways PA Jobs
GRID MAGAZINE: JULY 2010
PHILADELPHIA WORKING CONDITIONS: from Temple to taxis (starting in Pottstown).
PHILADELPHIA WINS SIEMENS SUSTAINABLE COMMUNITY AWARD.  National contest organized by the U.S. Chamber of Commerce. The other finalists were Dallas and Atlanta.
WAY TO WORK PHILADELPHIA! connects to federal stimulus funding.
TAKING BACK HOMES FROM THE BANKS: Exercising the Human Right to Housing
—"Resisting Home Evictions Becomes a Group Effort"
SKETCH BOOK REPORTER
______
OUR TOWN
PHILADELPHIA IS MORE FUN THAN MINNEAPOLIS, BUT LESS FUN THAN LOS ANGELES, says Portfolio.com/bizjournals.
"WHOSE CITY IS PHILADELPHIA? Is it the downtown or the neighborhoods, the corporations in skyscrapers or the families in row homes?" FRINGE FEST SUBMISSIONS: "We are a city of many lives, many voices. Out of a shifting collage of performance, music, visual arts and poetry, we will gather stories that weave together our multiplicity and our common dreams.  Under the banner of this theme, artists will offer multimedia presentations reflecting the reality of our city, its life and its people, the achievements we celebrate and the problems that beset us."
FEAST: FUNDRAISING DINNERS FOR ARTISTS.  "At each FEAST, participants pay a sliding-scale entrance fee for which they will receive supper (organic/local) and a ballot. Diners vote on a variety of proposed artist projects. At the end of dinner, the artist whose proposal receives the most votes will be awarded funds collected through the entrance fee to produce the project. The work will then be presented during the next FEAST."  First FEAST in September. More info later.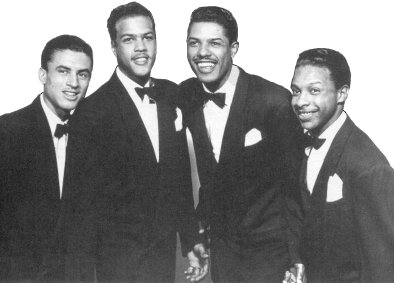 DOO WOP STILL ALIVE IN PHILADELPHIA  Group harmony on Philadelphia streetcorners soared 55-60 years agp.  The Castelles, The Hideaways, The Angels, The Re-Vels, The Capris, The Bluenotes, and Teddy & The Twilites. Also The Orlons, Dovells, The Tymes, The Dreamlovers, Anthony & The Sophmores, Billy & The Essentials, The Silhouettes, and Danny & The Juniors among them.
—PHILADELPHIA DOO WOP HERITAGE
SWAP O RAMA RAMA (SORR)  is a "giant community clothing swap.  "SORR combines clothes swapping with artists and designers to transform swapped goods through things like silk screening and sewing modifications.  There are also workshops on sewing and craft techniques and creative recycling with garments."
LANCASTER STOCK EXCHANGE launches.  Green Jobs Philly met with these folks last year to explain the Philadelphia Regional & Independent Stock Exchange (PRAISE)
BREAD & ROSES COMMUNITY FUND: donations received during June will be matched dollar for dollar.
PHILADELPHIA DYOTT DOLLAR, 1838, backed by $500.000 "Capital Secured in trust on Real Estate and Publicly Recorded." in the "Manual Labor Bank."  Issued by local glass industrialist David Dyott, who is pictured alongside Ben Franklin.  This is the first appearance of Franklin on a $100 bill.   From book "Remembering Kensington and Fishtown."
GREEN TRAGEDY: LEED'S LOST DECADE Book contrasts "LEED's performance of 25-30% energy savings with the dramatic 75% energy savings achieved by the German Passive House standard in 15,000 buildings in Europe."
PHILADELPHIA GREENFEST EXHIBITOR INFO
GREEN INTERNET TECHNOLOGY RESOURCES
—CHAKKA FATTAH SIGNS LETTER AGAINST NET NEUTRALITY
PHILADELPHIA BIKE CAB ALLIANCE
FRIENDS OF THE CRESHEIM TRAIL
______
EAT YOUR GREENS
PHILADELPHIA SUSTAINABLE AGRICULTURE EXAMINER
SWEET FREEDOM BAKERY serves healthy ingredients only.
RECLAIM CONCRETE PLANNING COLLECTIVE is transforming 12th Street at Passyunk Avenue and Morris Street into "a more green and pesdestrian-friendly space."
—DEPAVE ORG
_________
EVENTS
6/16, 21, 22. YOUR GREEN SPACE IDEAS to RSVP "share your thoughts about the future of green space in your neighborhood. Help us shape the city's action plan to add 500 acres of public space to meet the mayor's sustainability goals."
—6/16, 6:30 pm - Bartram's Garden, 5400 Lindbergh Blvd.
—6/21, 6:30 pm - Perzel Community Center, 2990 Saint Vincent St.
—6/22, 6:30pm - Phila. Free Library - Skyline Room, 1901 Vine St.
6/15 CAMPUS PHILLY OPPORTUNITY FAIR
6/17 PHILADELPHIA SUSTAINABILITY: YEAR IN REVIEW panel discussion , Academy Natural Sciences, 6-8:30pm, 19th St & Benjamin Franklin Parkway
6/30 & 7/1 GREEN CITY TEACHERS SUMMER SERIES: CREATING A SCHOOL GARDEN
8:30 am–1 pm "how to design, build and maintain a school garden year-round; relevant classroom activities; involving the community; gardening and testing; and working with administrators. Participants will help build an outdoor school garden." greencityteachers@pennhort.org Sally McCabe 215-988-8846. FREE pre-registration required. Deadline 6/25.
6/30 PHILADELPHIA URBAN FARM NETWORK,  Weavers Way Farm, Aubury Arboretum, 6pm.
7/2 session deadline for NATIONAL BROWNFIELDS CONFERENCE April 3-5, 2011 in Philadelphia.  For "cleaning up and redeveloping abandoned, underutilized, and potentially contaminated properties in the nation."  This year focuses on "new ideas related to green jobs, community engagement and environmental justice, the business of brownfields, green technology and emerging solutions, planning for community revitalization, and sustainability.  Julie Butler
7/17 PHILADELPHIA ORCHARD PROJECT MUSIC FESTIVAL & FUNDRAISER 2:30-8:30pm, Liberty Lands Park, 3rd & Wildey St.
7/19 PHILADELPHIA FOOD & BEVERAGE FORUM, Community College, Winnet Bldg, 10am-6pm
150 FREE EVENTS IN PHILADELPHIA PARKS THIS SUMMER
_______
YOUR LETTERS
"I'm a job counselor and I'm very interested in Green Jobs…this is my email address and I'd also like to have someone or a group come to our facility to speak in regards to Green Jobs…any suggestions?"  Dave Johnson, Southwest Community Development Corporation
—[REPLY]  I give talks around town about green jobs: what they are, where they are, how to create them, who they benefit and how.  My focus is on grassroots initiatives in lower-income neighborhoods.
——
"Great newsletter - appreciate you doing it and keeping the momentum for a greener philly."  –Garian
——
"Hi!  I am interested in the PhilaHealthia health co-op and would like more information like: is it already up and running?  How many current members?  Is there a residency restriction?  I live in Ambler, PA so would that be covered?"  –Keith
—[REPLY]  We started in 2005 but have been blocked by PA Insurance Dept.  So we're intending to proceed anyway.   Pledge campaign: when 1,000 have agreed to pay initial $100 membership, we'll announce ourselves.  We follow the example of the Ithaca Health Alliance, which I organized in 1997.  To pledge, send name, address, phone.
——
"I finished reading the book you sent me on the Green Jobs in Philadelphia. We have so much in common about what we can do to change Philadelphia. As I move forward in the near future with my projects, I will be contacting you. I believe we can do a great deal together to bring about the positive change we need for our city."  –Maurine McFarland
——
"Of the three disciplines under the national ASHRAE/IESNA/ANSI Standard 90.1 (Energy Conservation), Lighting is the easiest with which to save energy. Long used abroad, glass fibre optics functional architectural lighting is still the most energy efficient, sustainable technology now known.As an alternate lighting tool, in many cases, it often can do a better job than conventional products
—"A new profession of Commissioning Lighting (like that for HVAC) is emerging.  This specialist is involved from the beginning of the concept, through installation, and returns regularly to assure that the design is being carried out as originally planned.
—"Excessive energy conservation without increase in productivity, safety and personal comfort will fail because people always find ways of circumventing unwanted or impractical restrictions."  –Gersil N. Kay, IESNA, Conservation Lighting International Ltd.
——
"Your work is important for everyone in this area, and that includes my family."  — Dwight Davis
——
"Terrific issue!"  –Rea
——
DONATIONS WELCOME: PAYPAL BUTTON AT TOP RIGHT
Bookmark and Share
Copy HTML:
If you like this then please subscribe to the
RSS Feed
.